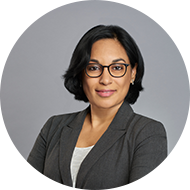 Natasha Pettier
Chief Executive Officer and Director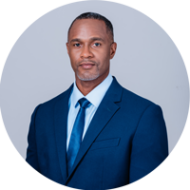 Arnold Gerald
Chief Financial Officer and Director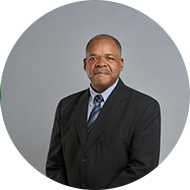 Dunstan Lodge Jr
Head of Customer Support
Natasha Pettier, Chief Executive Officer and Director joined the Company in October 2019 as head of underwriting and insurance operations. She holds a Bachelor of Laws (LL.B.), an MBA from the Heriot-Watt University, UK, is a Fellow of the Chartered Insurance Institute of London, a qualified Member of the Institute of Risk Management and a Health Insurance Associate. She has over 20 years' experience in the insurance industry and is involved with various committees of both the Association of the Trinidad and Tobago Insurance Companies and the Trinidad and Tobago Insurance Institute.
Arnold Gerald, Chief Financial Officer and Director Arnold Gerald is a seasoned financial leader and a vital part of the General Accident team as the Chief Financial Officer (CFO). With an extensive background in financial accounting, modeling, and project management, Arnold is instrumental in driving the company's financial strategies and success. Arnold joined the General Accident family in June 2023, bringing over 25 years of distinguished experience to his role. His decade-long immersion in the insurance industry uniquely positions him to navigate the financial intricacies of the sector. He holds an MSc in Professional Accountancy and is a Fellow of the Association of Chartered Certified Accountants. Arnold's proficiency in a wide range of financial disciplines contributes significantly to General Accident's financial stability and growth. His strategic vision, coupled with his meticulous approach to financial planning and management, ensures the company's financial health and sustainability.
Dunstan Lodge Jr, Head of Customer Support is head of Customer Support with responsibility for driving the strategic initiatives and core business operations of the claims management; customer experience; business development support and facilities management roles. He is an experienced general insurance underwriter and corporate business development practitioner, having gained managerial experience in Corporate Business and Customer Support Division at the Beacon Insurance Company. Dunstan holds a Diploma in Insurance — Property Branch (Dip. Ins.) from the Trinidad & Tobago Insurance Institute (TTII); Diplomas in Property Loss Adjusting and Motor Loss Adjusting and Investigation respectively from the TTII and an Associate in Customer Service (ACS) from the Life Office Management Association (LOMA).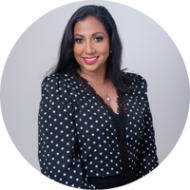 Diyya Ishmael
Manager, Underwriting and Business Development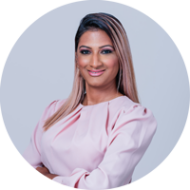 Sherina Rahaman
Assistant Manager Business Development and Operations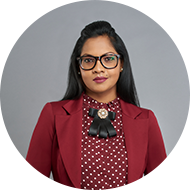 Shivanne Ramadhar
Accountant
Diyya Ishmael, Manager, Underwriting and Business Development Diyya Ishmael embarked on her journey with General Accident in August 2020 and has since demonstrated her prowess in underwriting across all lines of General Insurance. Her impressive 14-year career in the industry has allowed her to develop an in-depth understanding of insurance intricacies. She holds a BSc. in Sociology (Hons) and a Professional Certification in Public Relations and Human Resource Management. Diyya's commitment to professional development is evident through her certification from the esteemed Chartered Insurance Institute. Her comprehensive knowledge of insurance combined with her focus on broker relationship management has led to the development of strategic partnerships that benefit both our clients and the company.
Sherina Rahaman, Assistant Manager Business Development and Operations Sherina Rahaman joined General Accident in April 2020 and has since been a driving force behind our business development and operational excellence. With a rich background in underwriting and broker services, she is a pivotal part of our team's success. Sherina boasts an impressive nine-year tenure in the insurance industry and has honed her expertise in both Motor and non-Motor underwriting and broker services, demonstrating her dedication to mastering various facets of the insurance landscape. She holds a BSc. in Economics & Finance and a certification in Insurance from the Charted Institute of Insurance. Her commitment to delivering exceptional service and tailored solutions ensures our clients receive the support they need to protect their assets and future.
Shivanne Ramadhar, Accountant is the Accountant with responsibility for leading the finance and accounting function. Ms. Ramadhar joined the Company in May 2017 after seven (7) years at Pricesmart (Trinidad) Limited where she held the position of Staff Accountant. She has accumulated over ten years of accounting experience and brings to the position a wealth of knowledge in the areas of reporting, auditing and taxation. She has a degree in Accounting with a distinction in Taxation and is also an affiliate of the Institute of Chartered Accountants of Trinidad and Tobago.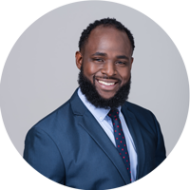 Aaron Stewart
Claims Manager
Aaron Stewart, Claims Manager Aaron Stewart is a seasoned insurance professional with a decade of expertise in the insurance industry. As the Claims Manager at General Accident, Aaron plays a pivotal role in ensuring our clients receive prompt and fair claims settlements. With a focus on Liability Lines, Legal, and Motor claims, Aaron is an invaluable asset to our team. He holds an LLB from the University of London and a BBA from the University of New Brunswick. Aaron's legal background provides him with a unique perspective on insurance claims, enabling him to navigate complex legal matters efficiently. He has also obtained a Certificate in Insurance from Chartered Institute of Insurance.