Lesley Miller Appointed to the Board of General Accident Insurance Company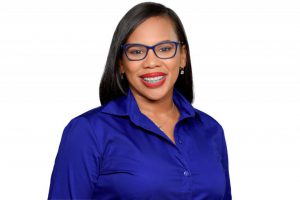 General Accident Insurance Company Limited (GenAc) has announced the appointment of Mrs Lesley Miller to the Board as Director and Corporate Secretary effective April 20, 2022.
As GenAc's Chief Information Officer since 2018, Mrs Miller has led the complete digital transformation of the customer service experience resulting in outstanding customer satisfaction, increased efficiency, and greater revenues.
She holds a B.Sc (Hons) in Computing and Information with a major in Data Communications from the University of Technology Jamaica and an MBA in Banking and Finance (Distinction) from the University of the West Indies.
Her expertise as a certified Project Management Professional and member of the Doctor Bird Chapter of the Project Management Institute (PMI) will ably support her new role on the Board. Mrs Miller brings considerable commercial and leadership experience having held a range of senior leadership positions at a leading telecommunications provider.
GenAc Board Chairman Paul B Scott welcomed Mrs Miller to the Board noting, "Lesley has demonstrated herself to be an asset to the General Accident team. She is well suited to expand her contribution to our firm. As a digital native, transformational leader, and certified project manager, we expect Lesley to strengthen our commitment to good corporate governance."
He added, "Lesley's addition to the Board further supports our efforts to build and maintain diversity across all levels of the Company."
Mrs Miller expressed her pride in taking on her new role. "I am delighted to expand my service to GenAc in a new capacity. I look forward to the challenge and manifesting rewards for our stakeholders."
GenAc is a member of the Musson Group with 40 years of experience providing general insurance to customers across the Caribbean. The Jamaica-based regional insurer is committed to providing innovative home, motor and travel insurance products, excellent customer service, fair staff remuneration and favourable returns to shareholders.