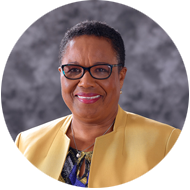 Sharon Donaldson
Group CEO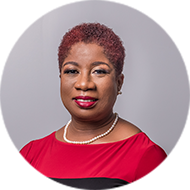 Wanda Mayers
General Manager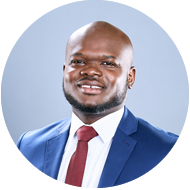 Gregory Foster
Group Chief Operating Officer
Sharon Donaldson, Group CEO Sharon Donaldson an Executive Director of the Company. She has been responsible for driving its growth in the 5 years represented by the Historical Financial Information, and for overseeing its prudent underwriting and risk management strategy inclusive of establishing the Company's strong relationships with international reinsurers. Ms. Donaldson has been with the Company for over 20 years, first joining as the Financial Controller in 1989 before becoming Managing Director in 2001. In addition to her responsibilities at the Company, Mrs. Donaldson is a Director of Musson (Jamaica) Limited. She also represents the local general insurance industry in discussions with the FSC and chairs the Finance and Accounting Committee of the Jamaica Association of General Insurance Companies (JAGIC), the local industry association. As a past president of the Jamaica Netball Association, Ms. Donaldson also encourages the sport, which is popular among the local business houses. During her presidency, she actively promoted the tri-nation Tri Nation Test Series between Jamaica, a Caribbean team and one of the three top-ranking netball nations. Ms. Donaldson holds an LLB from the University of London, England, an M.B.A from the University of Wales. She is a Chartered Accountant, a fellow member of the Institute of Chartered Accounts of Jamaica and an attorney at law.
Wanda Mayers, General Manager Wanda Mayers is the General Manager of General Accident Insurance Company (Barbados) Limited. Her experience in general insurance includes customer service, marketing, reinsurance underwriting and claims. After becoming the Associate of the Chartered Insurance Institute (ACII) in the United Kingdom, she rose in the ranks at the Insurance Corporation of Barbados Limited, from Supervisor of the Reinsurance Department in 1993 to Assistant Vice President of Direct Underwriting and Customer Experience in 2015. Her managerial experience was strengthened at Sagicor General Insurance Inc., as Vice-President for Underwriting in Barbados, ending in 2018. Myers has tutored various subjects at the Insurance Institute of Barbados and has served as Director of several companies in the public and private sector.
Gregory Foster, Group Chief Operating Officer Gregory Foster is GenAc's Chief Operating Officer with over 10 years' experience in the general insurance industry in the areas of finance management, claims management, underwriting management, operations management, and team leadership. Gregory also spearheads AutoSmart Insurance, a sub-brand dedicated exclusively to motor insurance. Gregory joined GenAc in 2014 with a strong background as an audit manager and has held his current position since January 2019. Gregory is an ACCA-certified Chartered Accountant and a member of the Institute of Chartered Accountants of Jamaica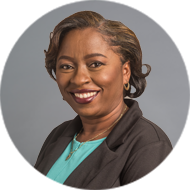 Gail Griffith
Underwriter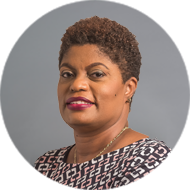 Ruth Maynard
Office Administrator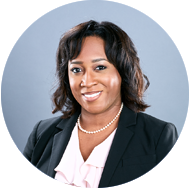 Jamalda Stanford-Brown
Business Development Officer
Gail Griffith, Underwriter
Ruth Maynard, Office Administrator
Jamalda Stanford-Brown, Business Development Officer Jamalda Stanford-Brown joined General Accident in January 2018 as the Business Development Officer. She brings to the position a wealth of knowledge in the areas of auditing, risk and reinsurance having worked in finance and insurance in the international reinsurance market. Jamalda has a Bachelor of Science Degree in Economics and Accounting from the University of the West Indies, she is a Certified Public Accountant (CPA), a Chartered Property and Casualty Underwriter (CPCU) and holds an Associate Degree in Reinsurance.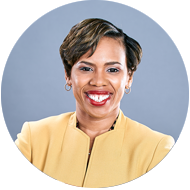 Lesley Miller
Chief Information Officer
Lesley Miller, Chief Information Officer Lesley Miller joined General Accident in 2006 and held various positions in the Technology department. She held the position Senior Information Systems Analyst with responsibility for the I.T. department until her resignation to join Digicel in November 2011. Lesley spent six years at Digicel in various senior roles where she continued to develop her skills in management and strategy development while innovating and developing new market opportunities. Lesley rejoined General Accident in January 2018 as Chief Information Officer. She brings to the role a wealth of knowledge in IT Service Management, product and process innovation. As CIO, Lesley's focus is on a complete customer experience digital transformation by leveraging cutting-edge analytics and technologies. She holds a B.Sc. in Computing & Information Technology from the University of Technology Jamaica and an MBA in Banking & Finance from the University of the West Indies. Lesley is a certified Project Management Professional (PMP).