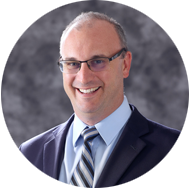 Paul B Scott
Chairman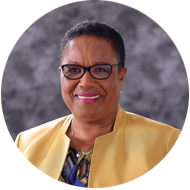 Sharon Donaldson
CEO and Executive Director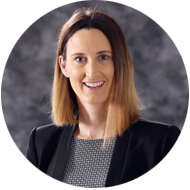 Melanie Subratie
Non-Executive Director
Paul B Scott, Chairman Paul Scott joined the Musson Group in 1994 and became CEO in 2004. In 2009, he was appointed Chairman of the Board. He is responsible for the strategic direction, performance and overall operations of the group and all of its subsidiaries, including the Seprod Group, PBS Group, T. Geddes Grant Distributors Ltd., and General Accident Insurance Company Ltd. among others. In addition to his responsibilities at Musson, he serves on many public boards and commissions. He is a trustee of the American International School of Jamaica and currently is Chairman of the Development Bank of Jamaica (DBJ). He is a past President of the Private Sector Organization of Jamaica.
Sharon Donaldson, CEO and Executive Director Sharon Donaldson is an Executive Director of the Company. She has been responsible for driving its growth in the five years represented by the Historical Financial Information, and for overseeing its prudent underwriting and risk management strategy inclusive of establishing the Company's strong relationships with international reinsurers. Ms. Donaldson has been with the Company for over 30 years, first joining as the Financial Controller in 1989 before becoming Managing Director in 2001. In addition to her responsibilities at the Company, Mrs. Donaldson is a Director of Musson (Jamaica) Limited. She also represents the local general insurance industry in discussions with the Financial Services Commission and chairs the Finance and Accounting Committee of the Jamaica Association of General Insurance Companies (JAGIC), the local industry association.
Melanie Subratie, Non-Executive Director Mrs. Subratie is also Deputy Chairman of the principal holding company of the Company, Musson (Jamaica) Limited and is also a director of all of its principal subsidiaries, including the Company, and certain of its affiliates. Mrs. Subratie holds a B.Sc. (Hons) from the London School of Economics. She began her career in the United Kingdom in the Financial Services Division of Deloitte&Touche and also worked for startup political newswire service DeHavilland prior to returning to Jamaica in 2002 and joining the Musson Board at that time with responsibility for Business Development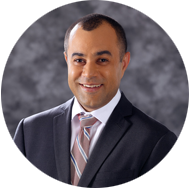 Nicholas A Scott
Non Executive Director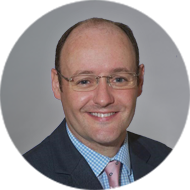 Ciarán Burke
Non Executive Director
Nicholas A Scott, Non Executive Director Nicholas Scott is a non-executive director of the company and the Chief Investment Officer of the Investment and Financial Services businesses of the Musson Group. Prior to that, he was the Managing Director of Corporate Finance at Stocks and Securities Limited. He returned to Jamaica in 2009 after working as an investment banker at the Blackstone Group, and Morgan Stanley in New York and Brazil. Mr. Scott holds a B.Sc. in Economics (Magna Cum Laude) from the Wharton School at the University of Pennsylvania, an M.B.A (Beta Gamma Sigma) from Columbia Business School and a M.P.A. from the Harvard Kennedy School of Government.
Ciarán Burke, Non Executive Director Ciarán Burke is the co-Founder and co-Managing Director of Williams Caribbean Capital ("WCC"), a joint venture between New Caribbean Capital Partners and the Caribbean conglomerate Williams Industries Inc. WCC is an impact investor and developer of renewable energy assets, as well as manages an active M&A division that owns a diversified asset portfolio across the region and globally, covering sectors in tourism, sustainable packaging solutions, insurance and technology. Ciarán spent eight years in international accounting and auditing, financial consulting and corporate governance across the private and public sectors in the EMEA and Caribbean regions, with EY in Dublin and Deloitte in Barbados. Prior to forming WCC, he spent over ten years with the telecommunications company Digicel Group across multiple financial and operational roles, including the CFO and CEO of Digicel Barbados, regional CFO of the Eastern Caribbean and CEO of M&A activities in the Eastern Caribbean. He is currently a member of the FutureTec Committee of the Institute of Chartered Accountants in Barbados, as well as the Finance Committee Chairman at the Barbados Golf Club and in IFP Investments Limited group of companies in Ireland. Ciarán is a Fellow member of both the Institute of Chartered Accountants in Ireland and Barbados. He holds a BA (Hons) Degree in Accounting and Finance from Dublin City University, Ireland and a Diploma with distinction in Corporate Finance with the Institute of Chartered Accountants in Ireland.