Which Natural Hazards Are Covered by Home Insurance?
-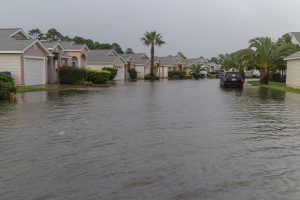 Your home is one of your most significant assets, which is why it is essential to protect it by buying home insurance. The right policy allows you to rebuild or repair your home after a loss caused by a natural hazard.
Jamaica is affected by earthquakes, windstorms (including cyclones or tornados), floods and hurricanes – generally termed 'natural hazards'. Your home may also be damaged by fires, lightning strikes or landslides.
Fires and Lightning Strikes
General Accident's Superior home insurance policy covers damage to your building and other structures, such as fences, garages and sheds caused by fire or lightning strikes. The policy will also protect your personal belongings inside the home, usually called contents, including furniture, appliances, electronics, wiring and clothing.
In the event that a tree is struck by lightning and then falls on your home, the damage would be covered.
Hurricanes, Cyclones, Tornados, and Windstorms
As we all know, the Atlantic hurricane season runs from June 1st to November 30th each year. The high winds generated by tropical storms of various kinds can cause devastating damage to your home and its contents. Review your sum insured at the start of the hurricane season each year to make sure it is adequate. If it is not, the average clause, which is a standard feature of all home insurance policies, will reduce the amount of your claim. Familiarize yourself with the various excesses under your policy – these are the amounts you will have to pay in the event of a loss – and make plans to put sufficient amounts aside. Currently, the excess which will be applied to damage caused by a catastrophic natural hazard (like a hurricane) is 2% of the sum insured but this can change. Please see the excess wording of the policy for further details.
Floods
Flooding may be caused by weather events which are not named storms or hurricanes, or other types of occurrences such as a burst pipe or water tank. Your homeowner's policy will allow you to repair damage to the building or contents caused by flooding.
Earthquakes, Volcanic Eruptions and Landslides
The standard cover of a homeowners policy includes damage caused by earthquakes and volcanic eruptions. Jamaica is susceptible to earthquakes, but volcanic eruptions are extremely rare. Landslides caused by storms, rain or earthquakes can also be destructive and are covered in certain circumstances, but not others. Make sure you review the various exclusions and limits under your policy.
Extra Benefits
GenAc's Superior home policy also offers a range of extra benefits which are automatically included in your cover. An example is the provision of the cost of alternative accommodation if your home is uninhabitable, subject to a limit and providing your sum insured is adequate.
Experiencing any disaster can be devastating, but with the right coverage, you can rest assured that you will be able to repair one of your most valued investments, your home.