8 Tips To Remember When Driving Long Distances
-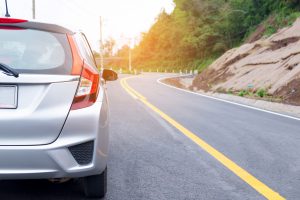 Thinking of driving to Negril for the upcoming holidays? Live In St Elizabeth but have a business meeting in Kingston which might run late? Whatever the reason for your journey, driving long distances can be challenging. Here are seven tips for safe driving.
Before the trip
Check your tires
Be sure to check that your tyres are well inflated at the recommended tyre pressure. You can find your vehicle's recommended tire pressure in your vehicle's owners' manual or listed on a sticker inside the driver's door. Make sure your tyres are in good shape with at least 1.6 mm tread depth to ensure smooth driving on wet or dry surfaces.
Check your engine
Have a certified automotive professional conduct a thorough check of the engine's vitals. The oil, battery and air filter should all be in good state before driving long distances. Maintaining regular car servicing appointments can alleviate this worry and keep your engine in good condition.
Fill the tank
Fill up at your regular gas station before embarking on your journey. Your regular station may or may not be more expensive, but it's hard to predict what you may encounter on the road. Having to search for a gas station in an unfamiliar area is no fun and could even result in your running out of gas.
Keep cash on hand.
Take some cash with you – a credit card is not useful in many situations.
Plan your route
Know where you are going. Use the Google Maps app to find the best possible route for your journey. The map will show you where traffic is most likely and suggest alternative routes. When planning your route also consider the weather and road conditions. Listen to the local news reports to learn of any road works that may affect you.
During the trip
Stay focussed
Pay attention to road conditions and adjust your speed accordingly. Look out for potholes, debris, sand or gravel, oil, loose animals – all of which can cause accidents. Communicate your plans for travel to family and partners and alert them of your progress when you have parked for driving breaks. Remember, driving while talking on a cell phone held in your hand is illegal – use hands free features to make only essential calls.
Obey the rules of the road
Obey speed limits. Speeding is the number one cause of accidents. Fast driving gives you much less time to respond to anything unexpected. Adjust your speed for road conditions and weather. Wear your seatbelt, drive within the speed limit and obey all road signs.
After the trip
Check car
You have arrived! Before you head for a restaurant, hotel lobby or conference room take a look at your car. Make sure your tyres are still inflated and there are no major dents or scratches or engine leaks.
Here are a few bonus tips for driving long distances:
– Taking driving breaks, especially when driving at night
– Get a good night's rest the night before